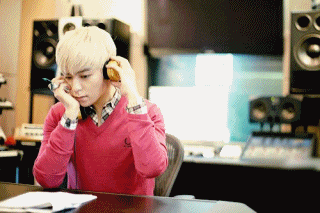 Time changes everything, even you and I have changed
*YOU and I !
Assalamualaikum. Hello, Annyeong Hye ! ,my name is Nurieyn Mohd. a.k.a Nurieyn / Ain. :)
I wear a pair of thick-framed pink glasses, which people doesn't complain anything. And I'm seen with a phone wherever I go. Music is my life. My parents nagging me for that, but what to do? just listen and ignore.
-That's me
bold
italic
underline
strikeout